Tok Aba and BoBoiBoy's Cocoa Shop (formerly Tok Aba's Cocoa Shop) is a cocoa shop owned by Tok Aba, founded in 1967.
Overview
In 1967, Tok Aba opened this Cocoa Shop in a park near his house. It grew in popularity and specializes in serving Cocoa drinks. When BoBoiBoy came over and Ochobot was discovered, they both became employees of the small shop.
The name of the shop was later changed from Tok Aba's Cocoa Shop to Tok Aba and BoBoiBoy's Cocoa Shop after BoBoiBoy decided to move permanently to Rintis Island. Tok Aba has plans to have BoBoiBoy inherit the shop when he was old enough.
The shop has a wide assortment of drinks and snacks, usually chocolate related.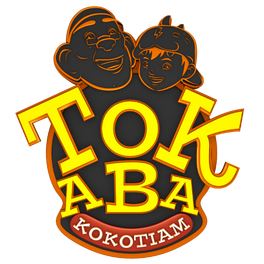 Menu
Drinks
Granddad's Special Hot Chocolate

Hot Chocolate (Less Sugar)

Granddad's Special Ice Chocolate (Season 2)
Food
Chocolate Cake
Chocolate Ice Cream
Chocolate Pastry
BoBoiBoy Chocolate Biscuit
Trivia
In 2009, Tok Aba's Cocoa Shop was supposed to be a Cafe Shop / House Hybrid, where the house was connected to a cafe area. Similar to BoBoiBoy's house now, the home had two floors and BoBoiBoy's was located on the second floor. Tok Aba was originally supposed to sell Coffee initally, while BoBoiBoy was only said to drink milk. It was later changed to cocoa related drinks.
Gallery
Food and Drinks
Screenshots
See Also