Potato is a character in BoBoiBoy.
Overview
He is Yaya's former pet cat.
He is a small brown cat, which could be a little bit sensitive, especially when it comes to Gopal.
Potato had made 6 appearances from episodes and 1 appearance from a commercial.
1.He ate Yaya's Biscuits that BoBoiBoy dropped on the floor and fainted.
2.He attacked Gopal after he stealing a fish.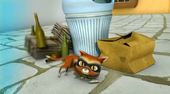 3. He was accidentally sucked into Adu Du's Spaceship along with the Garbage can after he was hit by the laser to get Yaya.
4. (Flashback from
S1, Episode 2
, as told by
Computer
)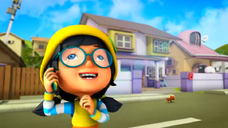 5. 
Ying
reminded
Yaya
that he is outside
her house
.
6. He appeared when he was chasing a bird when Ying's Time Manipulation power was been described by Ejo Jo's Computer.
Episode 3: He was seen when Tok Aba almost crash into him, but thanks to Yaya that remind him, so he doesn't get hurt.
Episode 19: He was almost get hit by Tok Aba's car while crossing the street.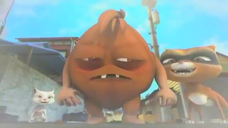 9. He appeared in a flashback with Sasha when Cocoa Guava is walking.
Informations
It's possible that he do not belong to the Yah family pet anymore, since ToToiToy (Yaya's baby brother) was born, maybe he's allergic to cats or it's not allowed for him. He was replaced by Mr. Alebi.
Potato's name is only revealed in the website of Animonsta Studios.
He is the first cat that appeared in the entire series, the others are Sasha, from Season 1, Episode 12 and the Crazy Cat (Season 2, Episodes 5).
He is also the first cat that scratched Gopal in the face, the second is the Crazy Alley Cat.
In the Disney Channel English Version of Season 1, Episode 3 , he doesn't have a voice at all.
Potato's name is a reference to a vegetable.
Videos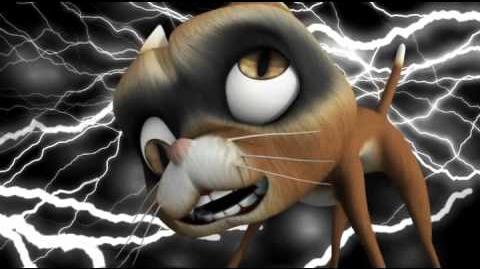 Gallery