Gaga Naz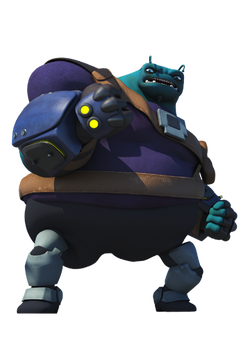 Personal Information
Biological Information
Media
Voiced by
Mohammad Azmir Selamat (AG)
Gaga Naz is a alien from Ata Ta Tiga Planet. He is one of a member of The Tengkotak gang.
Appearances
Gaga Naz is a really fat and very big alien. He wears a robot claw in his right hand. He wears purple shirt with belt in the middle of it.
Trivia
Gaga Naz may refer to "Ganas" which mean "Cruel" or "Malignant" in English.
He can transform into a mutated alien when Bora Ra gave him a permission to transform.
Gallery